In Beppu, a city famous for its jigoku or hells, people often first think of Umi Jigoku and Blood Pond Jigoku. However, Tatsumaki Jigoku, is as attractive as both of those but perhaps a bit less well-known. Today, we will introduce some of the highlights of Tatsumaki Jigoku in Beppu City.
 Tatsumaki Jigoku, an Official National Scenic Area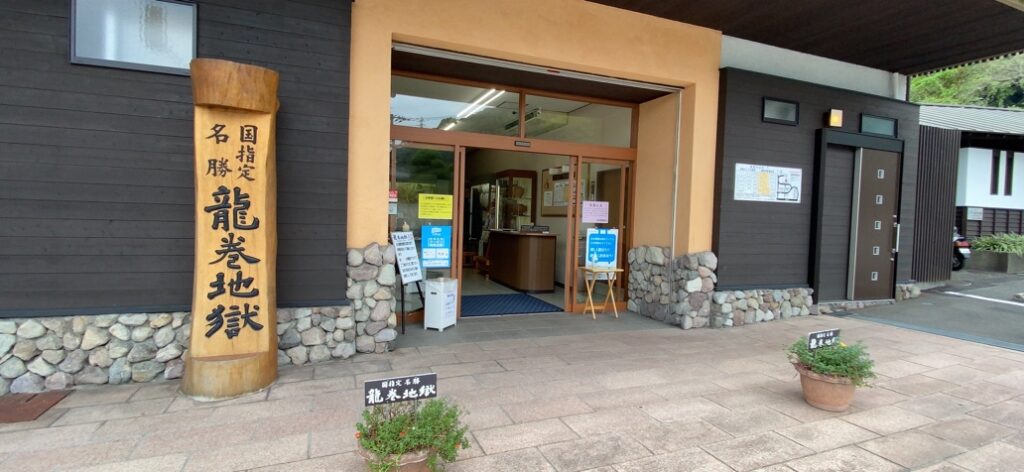 Tatsumaki Jigoku is a rare geyser hell in Beppu. The sight of the hot spring sending a jet of water and steam into the air with all its might is very impressive. It has been designated as an official national scenic area for the rarity of its unique scenery.
Once inside the grounds, you'll find a small store with souvenirs. The shopkeeper mentioned  that it's almost time for the geyser to erupt, so we immediately went over for a look.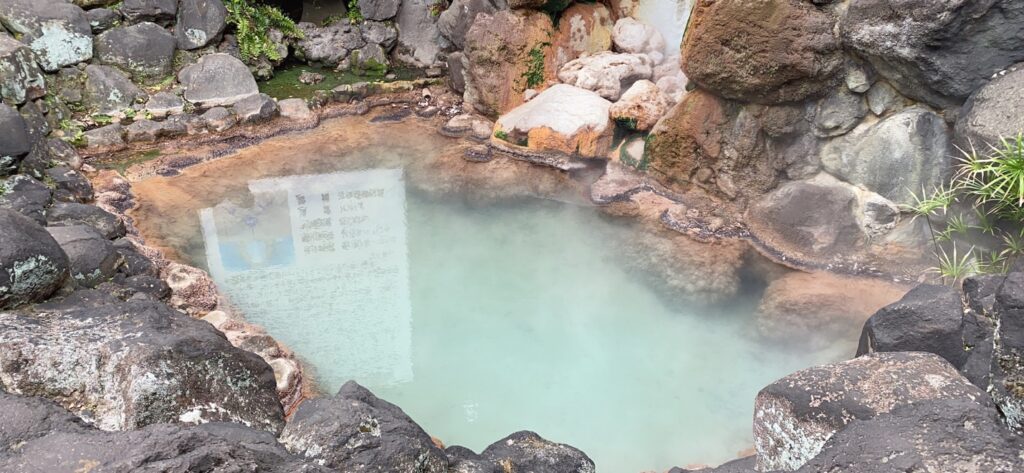 As we approached the Tatsumaki Jigoku, we found a pool of clear, clean hot spring water.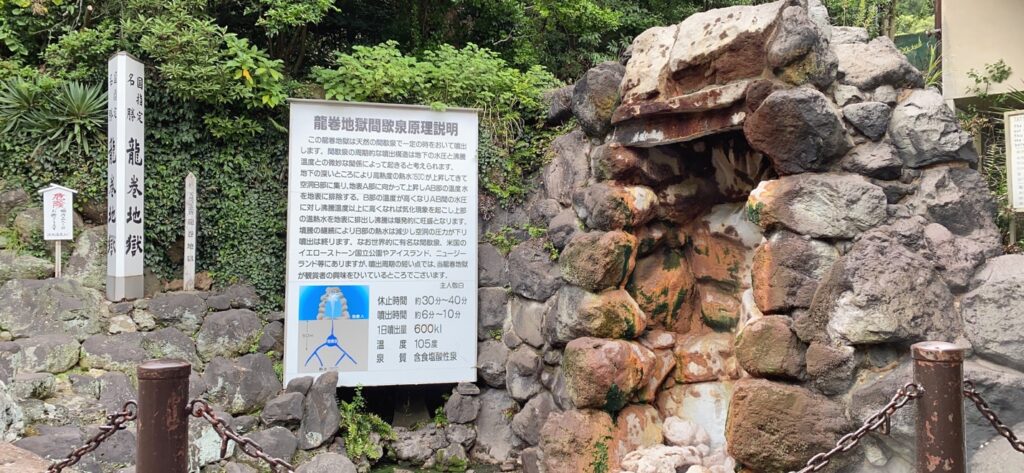 Because the Tatsumaki Jigoku is a geyser, the hot water erupts at somewhat regular intervals. The hot water comes from deep underground and reaches a temperature of about 150 degrees Celsius. As the water begins to boil it pushes upward along with resulting steam. The force of the steam rushes to the surface along with the water and creates the spout of water. 
Other geysers, such as Old Faithful in Yellowstone National Park in the United States and hot springs in Iceland and New Zealand are world-famous, but Tatsumaki Jigoku has a shorter eruption cycle than those. 
The geyser eruptions are powerful!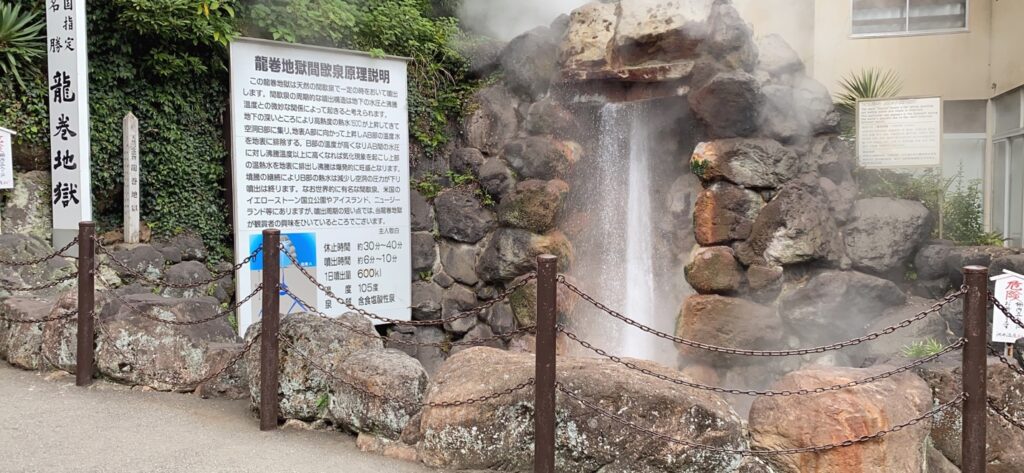 As we waited, we heard a whirring sound and suddenly the hot springs started erupting! It happens at intervals of about 6 to 10 minutes. There is an overhang of rocks, and if it weren't for this, the water would go up to about 50 meters.
Chairs are set up so that you can sit down and watch it, but the heat is so powerful that you can feel it even from a distance. There was also a slight aroma of sulfur in the air. The steam rises up all at once, and the vigorous gush of steam and water is quite a sight to see.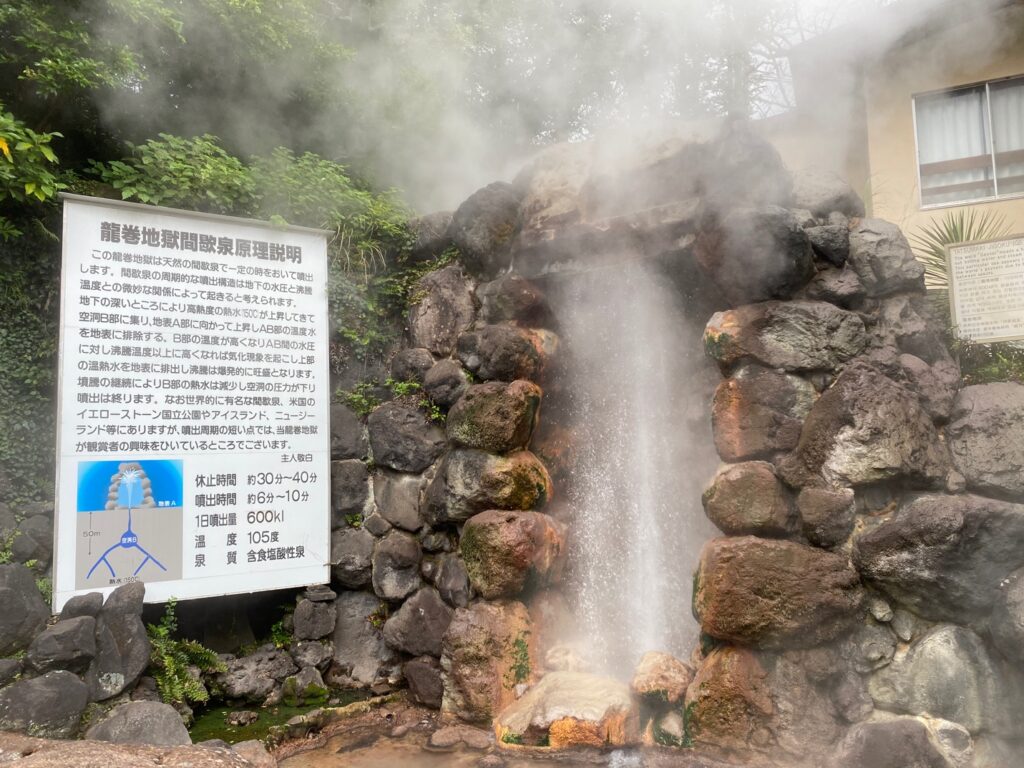 The Tatsumaki Jigoku is adjacent to the famous Blood Pond Jigoku. It's close enough to walk from Blood Pond Jigoku, so you can include Tatsumaki Jigoku in your plans to visit the Blood Pond Jigoku.
By the way, you can also buy special fruit juices from the Tatsumaki Farm as well as original gelato made from fresh ingredients from Oita. While waiting for the geyser to erupt, you can relax and enjoy some local flavors.
Tatsumaki Jigoku: Basic Information
Address: 782 Noda, Beppu City, Oita Prefecture
Admission fees: 400 yen for adults, 300 yen for high school students, 250 yen for junior high school students, 200 yen for elementary school students
A common ticket to visit hell is also available
Comments are closed.